Well the day has finally come! I took those old Ultra linear towers, and made some sawdust with them.
Towers with sides (front and rear face) cut off and driver holes and 1 port hole on one cab finished...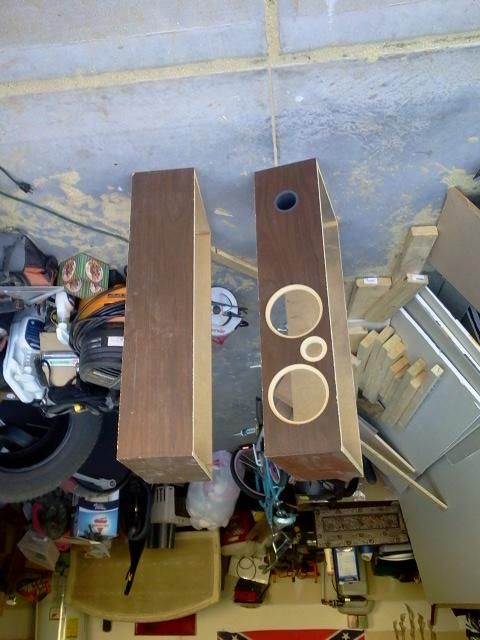 Please pay no attention to the clutter that currently inhabits my garage... :o
Remnants of front and rear baffles...
Pic looking through the sides the port tube will be shortened from 8" to 5.5", this was just a test fit in the baffle hole...
Back side of baffle with NS6 dropped in it's new home while checking fit...
Backside of Vifa for same reasons...
Front pic of the drivers temporarily resting in their new home...
In this pic, I loosely placed the original grills against the sides to give you an idea of the overall size when completed...