Bass:
TRON Legacy Soundtrack -> Original -> CD1 -> Track 12
Daft Punk - End of Line (FLAC or better)
Pure digital, no vocals. Xmax and failing surrounds will be revealed if you get carried away. It'll also have police tapping their feet in beat as they wait for you to answer your front door
if
you hear them knocking before they enter uninvited.
There are remixes out there.
None
of them come close to this true original track IMO. It starts strong, heavy and gets heavier from there. Structural impact should be noted for this one. With a powerful system
really
cranked this sucker can damage a house.
Outstanding for finding vases and other objects the wife has sitting on slick surfaces needing secured before they dance off to their death.
Here's a sample of
End of Line
from the tube but doesn't do justice. When I light up my Oppo using a pure track with no "noise" buried it's a fun one: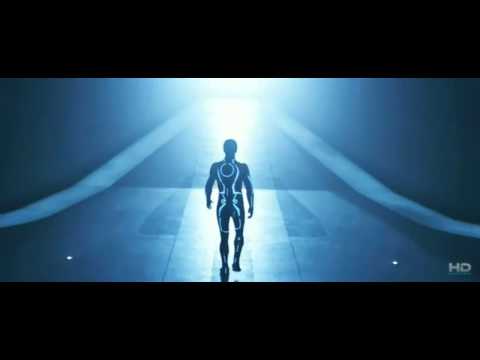 Bass:
TRON Legacy Soundtrack -> Original -> CD1 -> Track 15
Daft Punk - Solar Sailer (FLAC or better)
Pure digital, no vocals. This one is a mellow start with a nice float-along feel. Once the low kicks in it'll set your walls into a sustained tremble rate taking down loose hanging pictures. Great for finding things your wife barely hung.
Also great for isolating frame corners, light fixtures, window blinds and all other objects rattling that need padding.
Bass:
Boston Acoustics Bass Test Cd -Woofer Cooker (FLAC or better)
Believe this goes down into and below 20hz and keeps it active while the rest of the stuff plays in the higher ranges. The
woofer cooker
warning is no joke.
This thing
is
very
dangerous
to your sub at too high a volume.
Personal note - lucky house layout factors:
In my favor, the living room of our home is designed right in the middle of a 2K+ sq'. It does effectively isolate it as best normal walls can. We also have a large very dense couch that does, measurably, attenuate the bass. When behind the couch, staring straight ahead toward the media wall and media center (and where the subs are) the depth and power of the lows are reduced preventing them from hitting a wall 45+ feet in front of them. Without that couch it
would
be hitting that wall like a freight train.
My neighbor on that side is pretty old, but none the less, the more I can save any of them the displeasure of hearing music they may hate (that we love) while keeping the volume at our levels the better.
Layers of walls surrounding the large central living room are key here and I really dig it since we can blast this place beyond club levels. When the drink is flowing my Esoteric based LCR + 2x Infinity Perfect 12.1 subs give whatever level we can stand, and easily exceed it too which is amazing actually.
A back yard large enough to dissipate the audio prevents rattling (too badly) windows of homes on that next street. The front is nothing but a driveway to the street.
All-in-all it's a wonderful configuration allowing a mind-bending, party-loud environment
without
the police being called on me.
Rock on!