These just arrived today. Haven't had a chance to measure anything yet, only can say they sure are heavy. Here's a series of pics to get the ball rolling: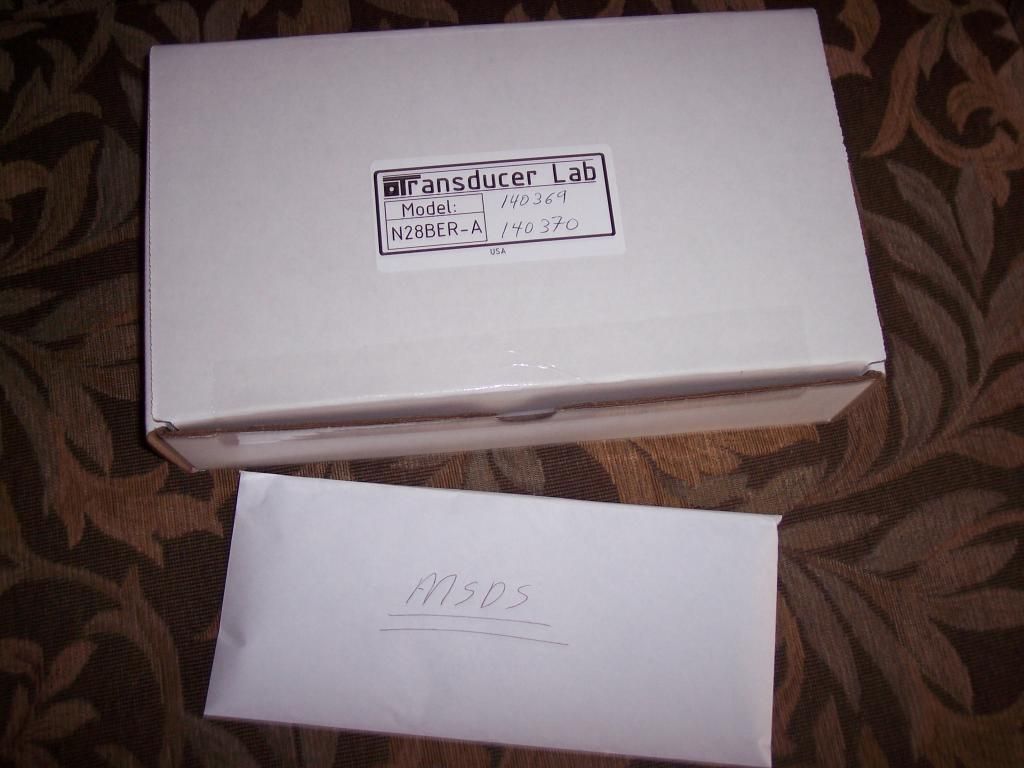 That's right, the first drivers I've had that come with an MSDS sheet. Be careful with the Beryllium, it can be a hazardous material. No touchy- sniffy on the domes.
The come with their own individual response matched response curves. Look very flat, and 95 dB sensitivity.
Big whopping rear chamber.....
Here's a close-up side view:
Another view: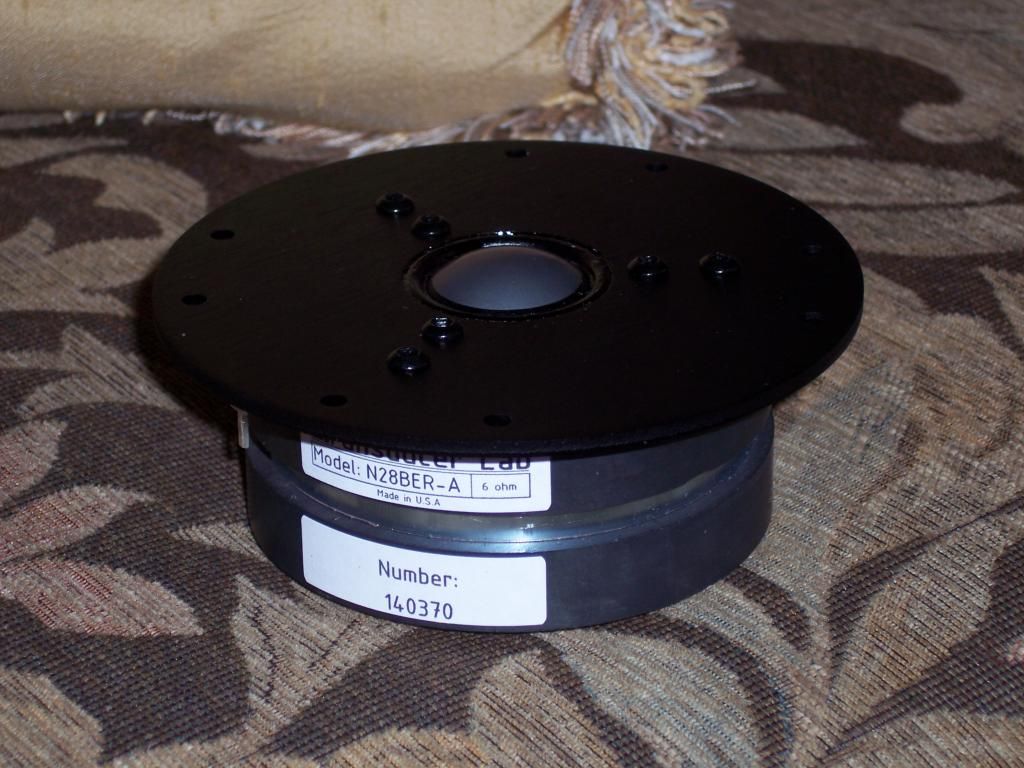 and finally....
More info to follow when I have chance to measure these.
Jeff B.