I want to thank a few people before getting started. I wanted to thank Paul K for designing a single fold MLTL for me. My dad Russ gave me a hand lugging around that 4x8 sheet of MDF and ripping them. He came by when we were veneering and gave me some helpful suggestions. My neighbor Chad for letting me use his garage which we finished together a month or two ago. We both work on each others projects since we are both new woodworkers and it helps to learn quicker and you have an extra set of hands around. I want to thank Bobbarkto as well. The guy is very experience in woodworking from start to finish. He has walked me through a plethora of finishes and how to fixes. He gave me some great tips on fixing small bubbles in veneer.
So, I wanted to rebuild my stand mount Finalists into a tower. I figured ditch the stands and getting some more low end extension out of it. I contacted Paul K shortly after Indy DIY and he graciously drafted a design for me. It got put on the back burner for a few months while I upgraded my table saw, get a new router/table, sander and add panel to garage for upgraded electric to handle them in the garage.
I decided during that time that I need something totally unique looking because a few posts on the forums had others potentially doing the build. I wanted to go open baffle with the top. Curt C gave me the Okay to do so after an email or too so the build started!
I needed a good crosscut sled for these 44-3/4" tall cabs.
All rips are done!
QUICK MOCK UP / TEST FIT
Window Braces Cut and spaced "irregularly"
Single Fold woofer cab assembled
I used a 3/4 inch roundover on the tops of the woofer cab. So this answers the question "CAN YOU BEND VENEER OVER 3/4 RADIUS ROUNDEROVER BIT", however....would I recommend you do it? Heck no, go bigger and save yourself the immense hassle it's going to cause particularly with contact cement.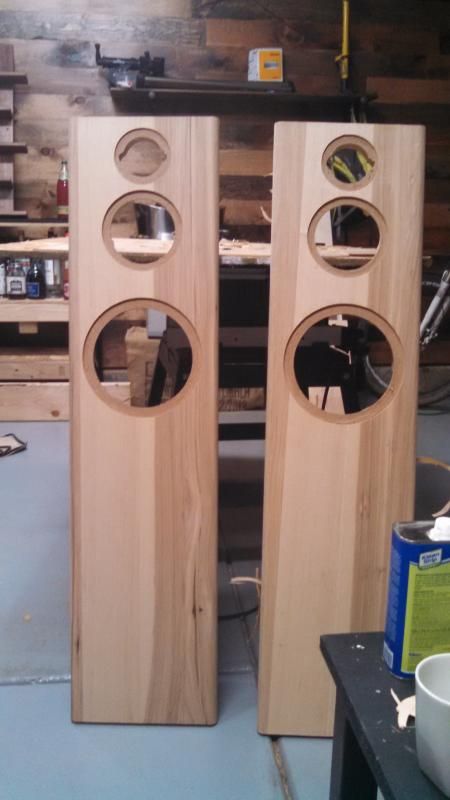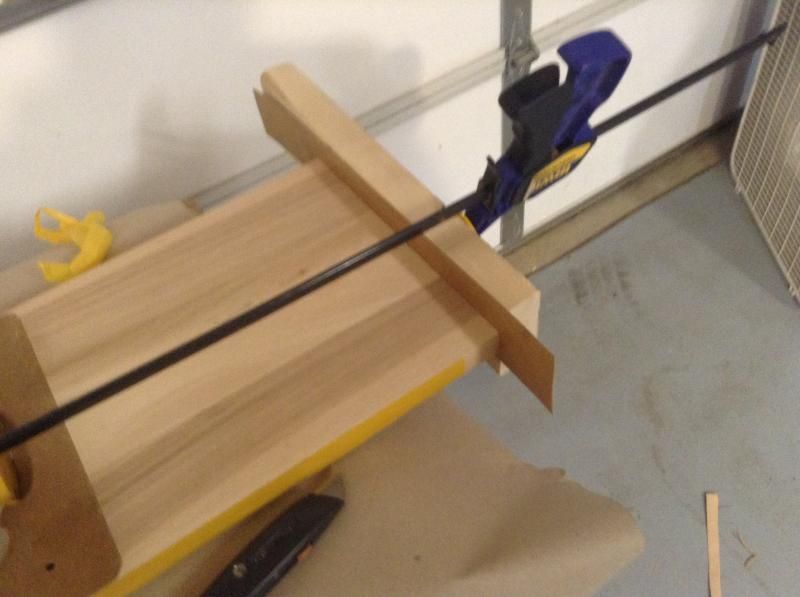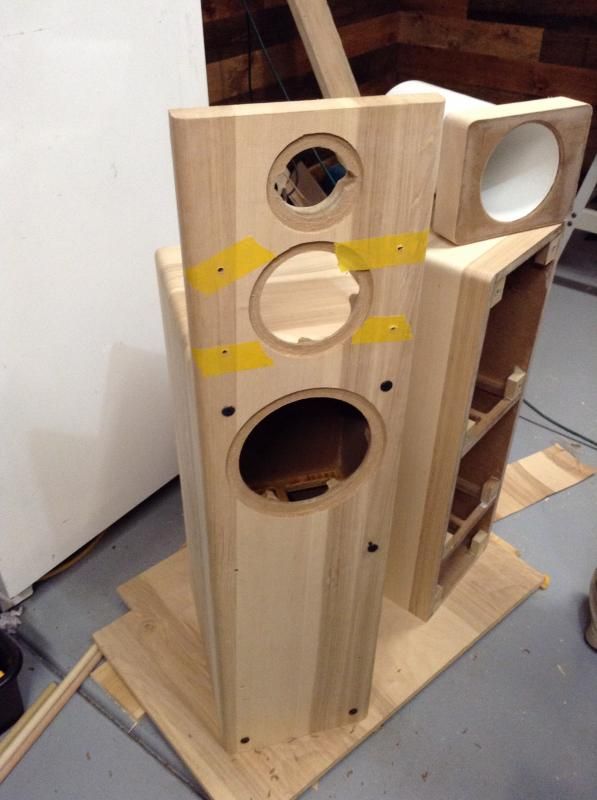 So I did a open back midtunnel and the pipe will be "Floating" The Main veneer is HICKORY and the PVC mid-tunnel is "TEAK"
I used "Waterlox original Varnish". Fumes are absolutely horrific. You will need to wash clothes multiple times and air out the garage for days. However it sure does look pretty.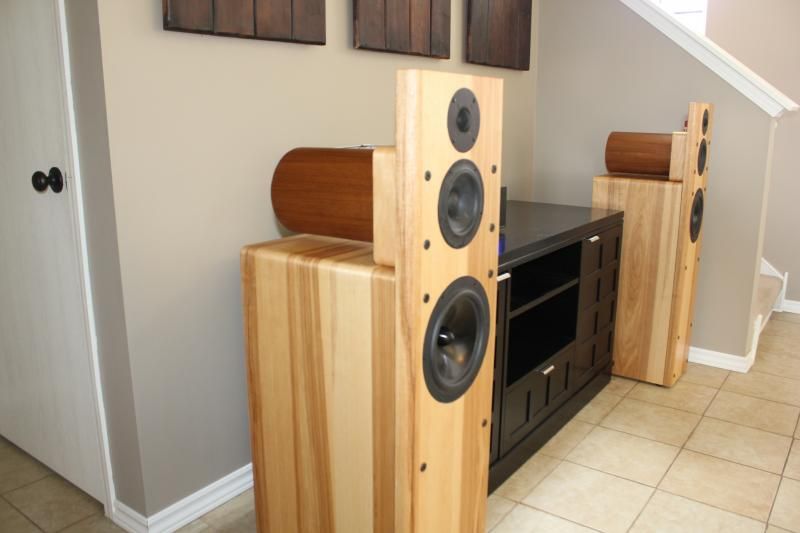 Not sure how this ghost happened but it's awesome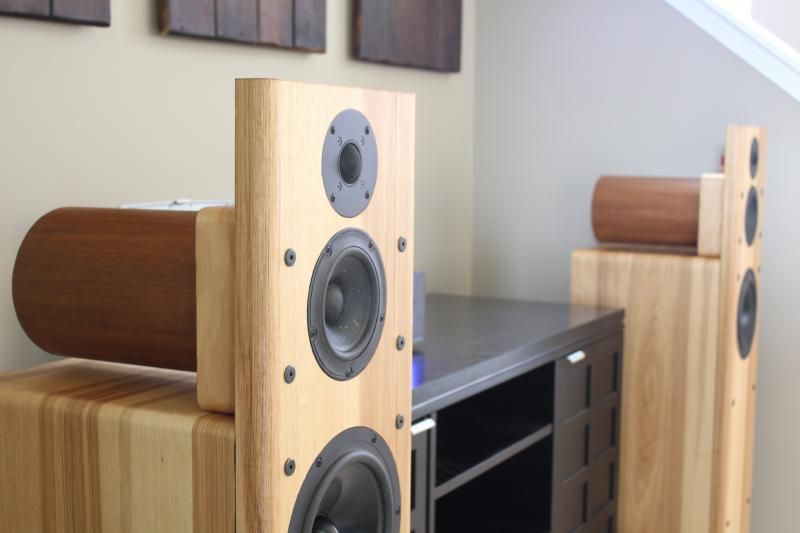 So heres the bad news, the changes I wanted to make for them to be unique is going to make them a bit more unique. It caused some rather big dips in the FR so I will be doing some tweaking or redo'ing of the xover. However it will be a great learning experience for me. There are a few spots with a 5-10db dip. The mid's are not out of phase nor is the woofer. My EQ took care off some of it but it wouldn't fair well at a DIY without the EQ. Please keep in mind these measurements in no way reflect the original design and are specific to my build alone.