Now that the weather is cooperating I was able to let the dust fly this weekend. I'm in a holding pattern with the DGBG's for monetary reasons, so I started messing around with a project I put off a few years ago. They are basically costing me nothing to build right now. Originally refered to as the "PBRs" (peripheral bass reflex) they were to be a two-way tower of two trunicated boxes, stacked with a gap or "slot" between them acting as a slot port 360 degrees around the enclosure. I was going to use a Dynavox 6004 and a Morel CAT308, but now I have a set of Linaeum tweets that might end up on top. Then my mind went hay wire and this could possibly be a three-way with a woofer at the bottom and a totally different mid/tweet combo up top...
...this is what happens when you have to many cool speakers sitting on a shelf screaming
PICK ME! PICK ME!
:D
Any way here's where the boxes are right now: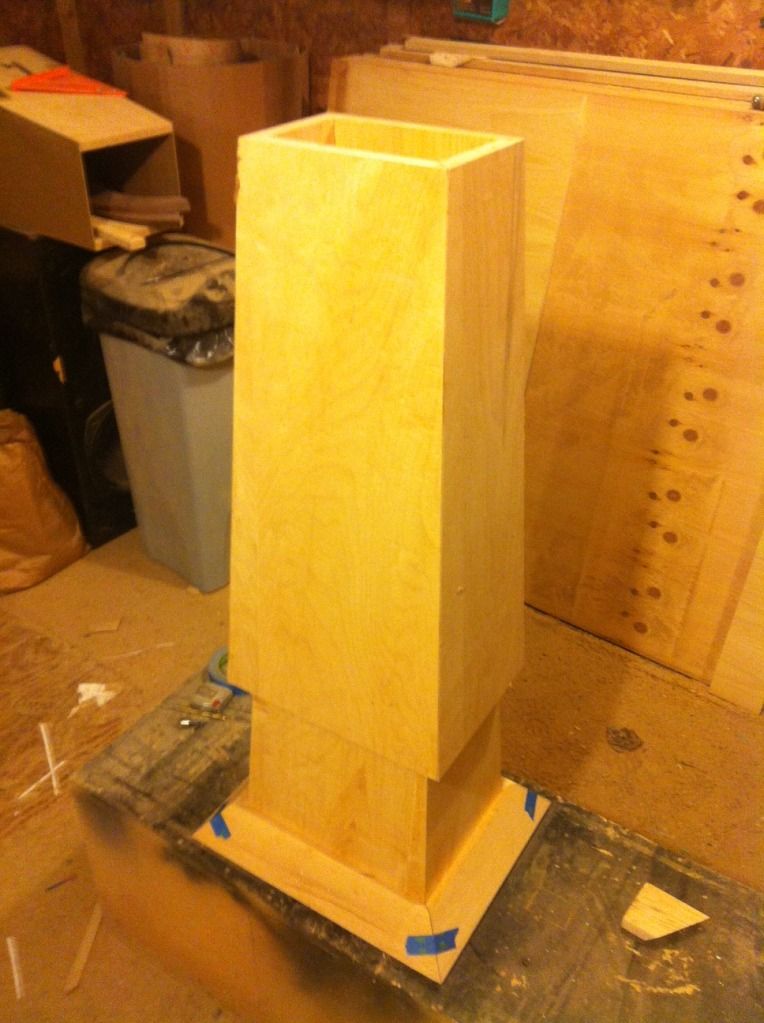 So whatcha think, stick with two-way, go three way???