Had some of these sitting around from when I moved into the new place and was without a decent HT setup and was about to give them to my buddy's son when I thought I might see if there was any improvement to be made in the sound. I sensed some potential when I used them for a short while, but only just potential, they were sort of shrill and made me cringe with some music. Took one apart and found only a 6.8uf cap and 3 ohm resistor on the tweeter. Here is the factory response: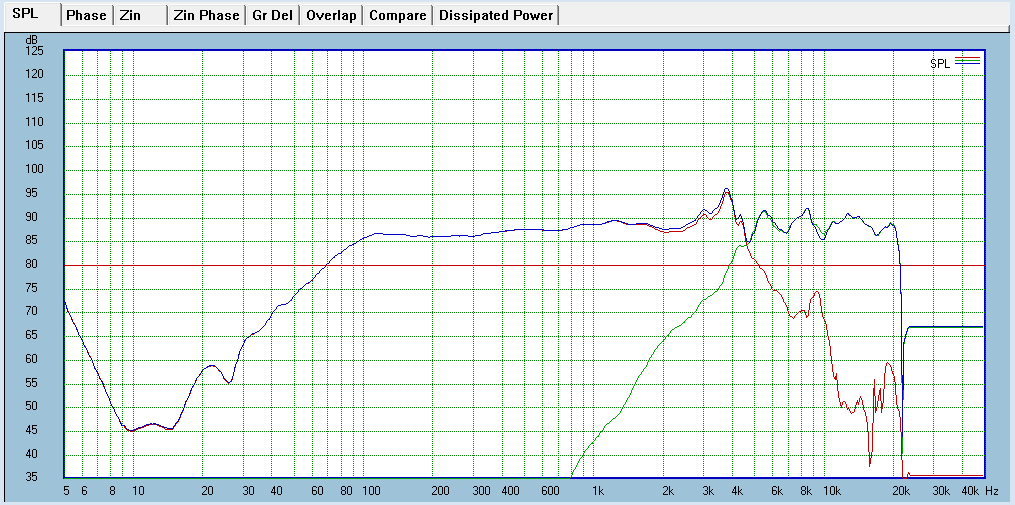 Yeah... So taking aim at the woofer first I tanked the breakup as economically as possible. Lost some sensitivity and had to rework the tweeter to level match. Here is the result: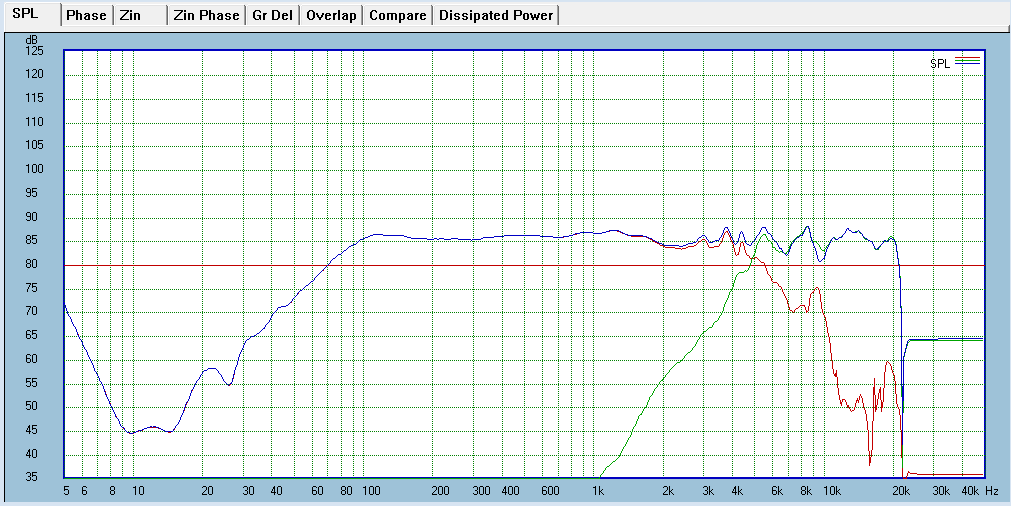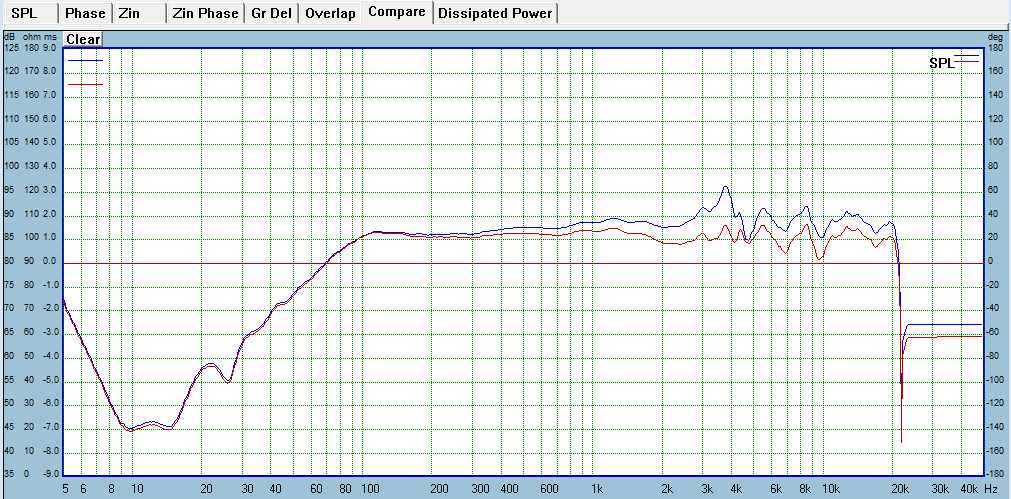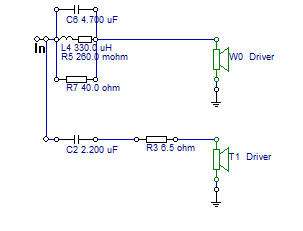 Using an 18g air core, Audyn caps, and Dayton resistors. About $14 per speaker. Have not listened to them yet, but I'll report back when (if) I do. Obviously I wouldn't normally put this sort of thing out there without listening, but I thought given the price and expectations, why not, someone might try it and like it. Enjoy!